Crooked River Herb Farm Shop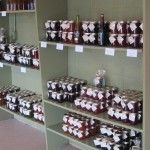 Had the most wonderful time today. My dear friend Kathleen Cohill Varga has at last reopened her shop. Its been a long time since she had the shop in Peninsula. The new shop is in Wadsworth at 1719 Reimer Rd. It's just a little bit west of Rte. 94. As always Kathleen will feature her products- jellies and jams like you've never seen before. Also her vinegars and local products from local vendors. Can't say enough about how cute the place is and how warm and welcoming Kathleen is. She will also carry my books and herbs. Lets all get together and support her. Go to the shop- check out what she has to offer. Tell your friends.  She is open Tuesday to Sunday 11-6.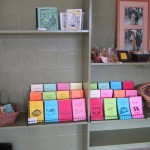 Love you, Kathleen. You are like a sister- best wishes!!!!!