Cindy's Butternut Squash Pie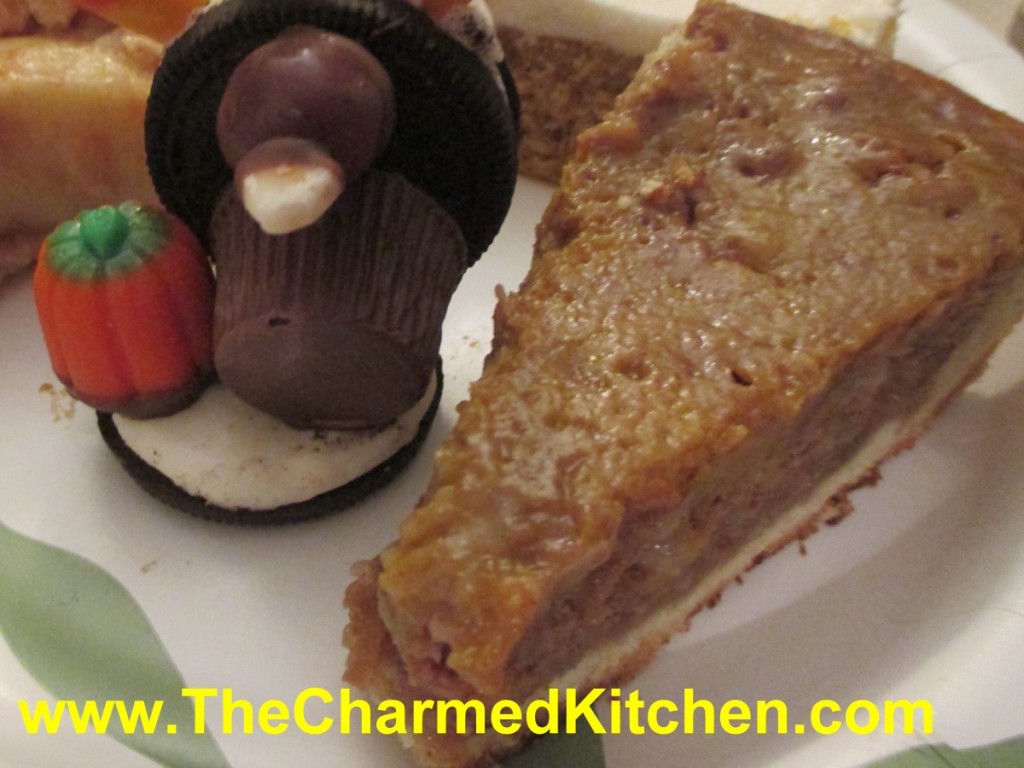 At first glance you would think my sister made a pumpkin pie. It looks like pumpkin pie. It also tastes a lot like pumpkin pie. When I was a kid, and tasted this pie for the first time, it was the first time I liked "pumpkin" pie
My sister has been making this squash pie recipe for years. I love it. It is part of our Thanksgiving tradition. Cindy made it clear, from the beginning, that she used cooked butternut squash for her pie and not pumpkin. She liked the flavor better. I can't argue with her success. The pie is yummy.
Of course, you could use pumpkin or other winter squash, if you like. I use Hubbard sometimes. The recipe has the right mix of spices and just enough sugar without being too sweet. What ever squash you use, I am sure this pie will be a hit with your family, too.
Cindy's Butternut Squash Pie
1 (9″) unbaked pie shell brushed with 1 egg white
2 eggs slightly beaten
1/2 cup brown sugar
1/4 cup white sugar
1 1/2 tsp cinnamon
1/2 tsp nutmeg
1/2 tsp ginger
1/4 tsp allspice
1/4 tsp cloves
1/2 tsp salt
1/2 tsp vanilla
2 cups (1 lb.) cooked, butternut squash (mashed or pureed)
3 Tbsp molasses
1 can evaporated milk (12 oz can)
Combine filling ingredients and pour into shell. Bake at 400 degrees for 55-60 min., or until custard tests done.
Cindy added: I find this to be a very generous recipe; could make 2 smaller pies or just bake the extra custard in a baking cup. I suppose it could be frozen and used in another recipe, but I've never tried to freeze the raw filling, so I don't know.
This can be used with pumpkin, too.