Chocolate Mousse Cake- Gluten Free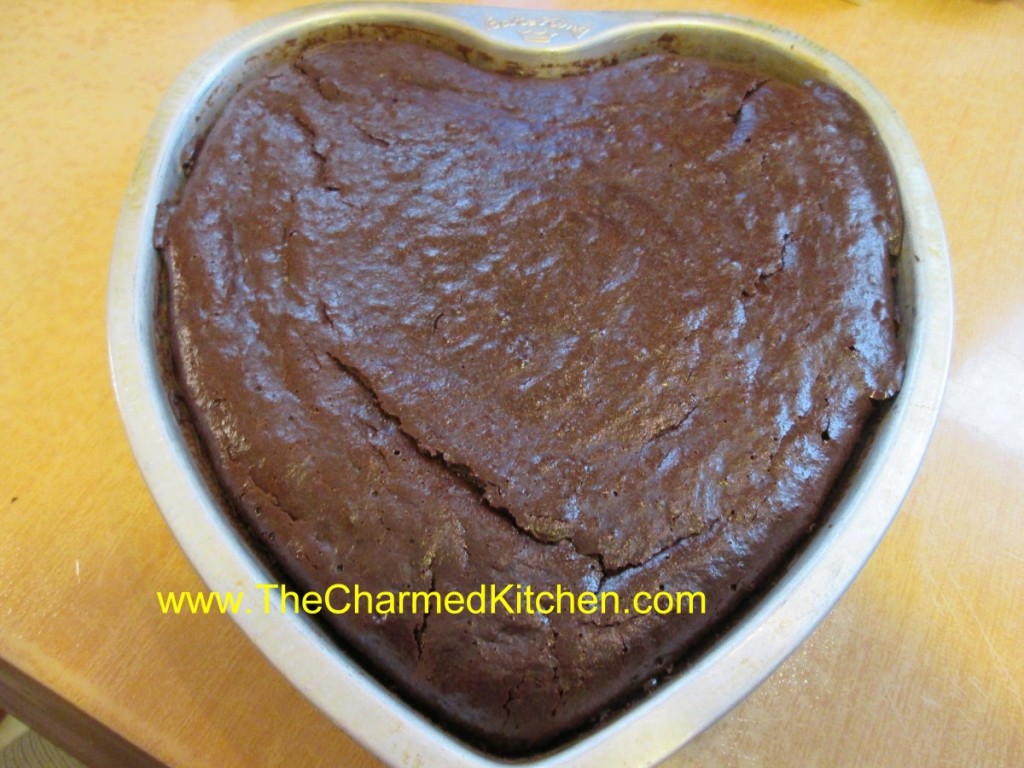 If you are looking for a dessert for your Valentine, you might want to make this cake. The cake is made without any flour and trust me, you will never miss it.
This is a dessert everyone seems to love whenever I make it. This is also a great dessert option for those who can't tolerate gluten. The texture is dense, but not heavy. With only 6 ingredients, it is also pretty simple to make. While it can be baked in any cake pan, I chose a heart shaped pan this time.
Once baked and cooled, the cake can be served as is, or garnished with any number of things. Fresh berries are always a nice touch, or a light dusting of powdered sugar. Sometimes I'll pipe some whipped cream around the edges.
Flour-less Chocolate Mousse Cake
½ c. each sugar and water
1 stick butter
12 oz. semi sweet chocolate
6 eggs
¼ c. dark rum or other liqueur
Butter an eight inch cake pan and line with parchment. In saucepan heat together water and sugar until they boil. Stir in butter and bring to boil. Remove from heat and stir in chocolate until melted. Beat in eggs until smooth and stir in rum. Pour batter into prepared pan and place pan in a roasting pan. Pour boiling water into roaster to come up sides of pan 1 inch. Bake in a preheated 325 degree oven for 45 minutes. Cool, invert onto plate.
Serve cake topped with whipped cream and decorate with raspberries, other fresh fruit or even toasted nuts. Dense and rich, this cake serves 8-10.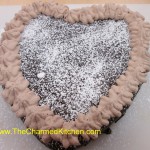 Finished with powdered sugar and chocolate whipped cream