Lemon Meltaway Cookies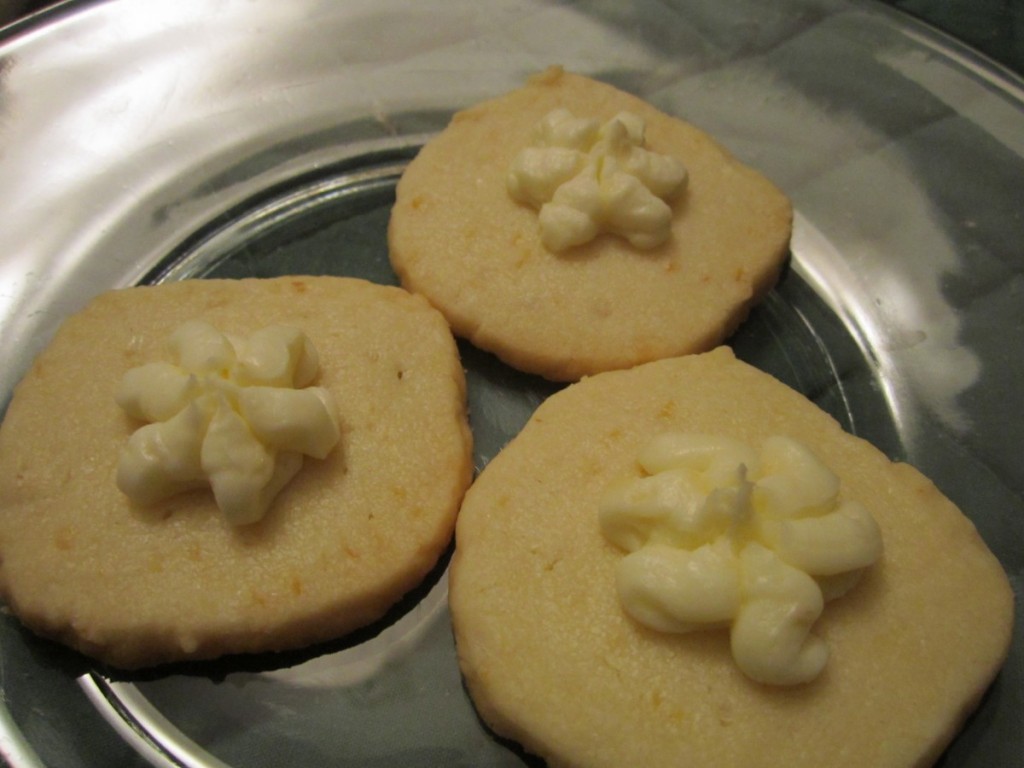 These cookies have a great lemon flavor and delicate texture. The cookies are tender, in part, because of one ingredient. That ingredient is cornstarch. The cornstarch in the dough makes them incredibly crumbly. More than other shortbread cookies. They truly melt in your mouth. I think you and your family and friends will love them as much as I do.
I will admit to adding a little more lemon zest to the dough and frosting, for even more intense lemon flavor.
They are also easy to make. These are a slice and bake cookie. That means you make the dough, form into a roll, and chill. Now you can just slice and bake when you have the time. I sometimes make a batch and freeze them- so I can make fresh cookies whenever I like.
These are a lovely Spring cookie. Delicate and light.
Lemon Meltaways
Dough:
1 ¼ c. flour
¾ c. butter, softened
½ c. cornstarch
1/3 c. powdered sugar
1 T. lemon juice
1 t. grated lemon peel
Frosting:
¾ c. powdered sugar
¼ c. butter, softened
1 t. lemon juice
1 t. grated lemon peel
In large bowl combine all dough ingredients and mix well. Divide dough in half and roll each half into an 8- inch roll. Wrap in plastic wrap and chill until firm, 1-2 hours. Slice chilled dough into ¼ inch slices and place 2 inches apart on a cookie sheet. Bake in a 350 degree oven for 8-12 minutes, or until cookies are set, but not brown. Cool completely on a rack. Combine frosting ingredients and beat until light and fluffy. Frost cooled cookies. Makes 4 dozen.
Subscriber to our Mailing List
Follow us on Social Media