Spiced Applesauce Cake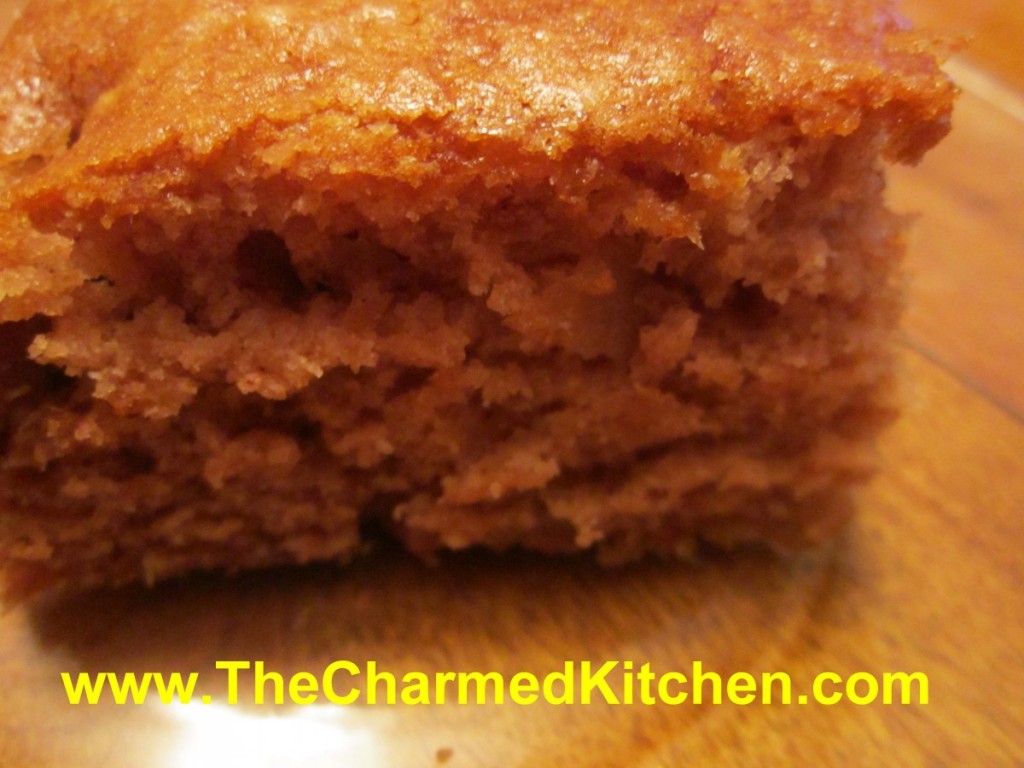 This cake is so simple to make and very tasty, too. You don't have to limit yourself to just eating applesauce. You can also bake with it.  This cake is a fun way to enjoy applesauce, homemade or store bought.
I used butter in the recipe, but if you used coconut oil instead, the recipe would be vegan. The spices work so well together. Sometimes simple is the best. Before someone asks, it is not a misprint, there are no eggs in the recipe.
I wish I remembered where this recipe came from. I have a piece of flowered stationery, a little crinkled around the edges, creased from being folded many times, with the recipe written on it. It is not my handwriting. I would love to credit the source of this wonderful recipe.
Spiced Applesauce Cake
2 c. unsweetened applesauce
½ c. butter
2 c. sugar
3 c. flour
1 T. baking soda
½ t. salt
1 t. each cinnamon, allspice and nutmeg
¼ t. cloves
1 c. raisins or chopped nuts
Heat together applesauce and butter until butter melts. Cool down a bit. Preheat oven 375 and grease 9×13-inch pan. Stir all ingredients together bake 30 minutes. Cool in pan.