Pasta Sauces and Hummus- Cooking Camp- Day 2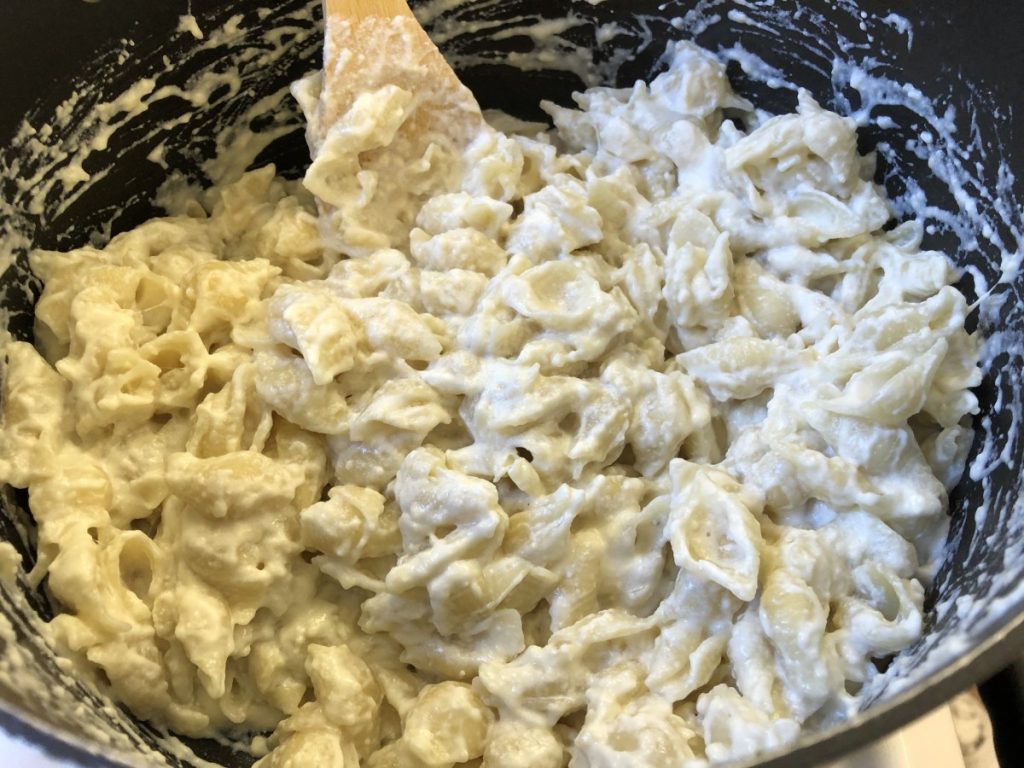 The kids did a great job today. They had to make pasta sauces. We ended up making four different ones. Two I had suggested and two they requested. They made my recipe for carrot sauce and creamy spinach sauce. They also made Alfredo pasta, because one of the girls said she loves Alfredo. The last one they used marinara sauce and mozzarella cheese to create what they called pizza pasta.
The Alfredo pasta dish came out so wonderful. The girls stirred carefully to get a nice, creamy sauce.
The carrot pasta sauce was very popular. Several said they liked it because it didn't taste like carrots. That made me laugh. They decided since it looked like mac and cheese, they were taking some home to fool their families. Looking forward to comments tomorrow.
They liked the spinach pasta more than I thought. Of course with all that butter and cream cheese, what's not to love?
The pizza pasta was also a nice combo. The mozzarella cheese, folded in at the end, made it special.
Today's lesson was also about tasting your food as you go! They used tasting spoons to try their dishes, adding more ingredients as needed. I was so impressed.
We also made hummus. One girl said she never liked hummus before, but liked ours.
Fun day for all.