Cooking with Oranges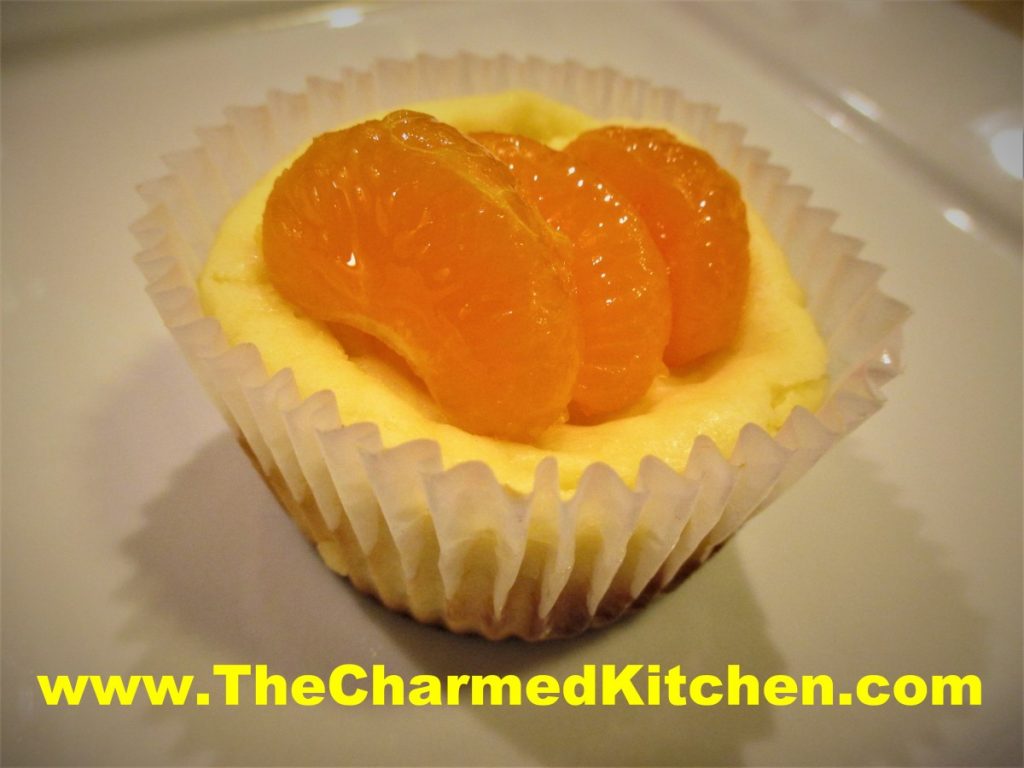 Winter is citrus season. Oranges and other citrus fruits are abundant this time of year. I love them. I love the tiny Mandarins, the big navels and the seedy, but oh so juicy, Temples. I am content to just peel and eat any of them, any time.
You can do a lot more with oranges than just eating them fresh or juicing them. Oranges can be added to both sweet and savory dishes. We use lemons and limes in cooking all the time, why not cook with oranges?
I have put together some of my favorite recipes using oranges. I've even including recipes to use the peels!! Enjoy!!
Orange Broiled Salmon
2 large oranges
4 (4 ounce) fillets salmon
1 teaspoon red wine vinegar
1/4 cup chopped green onions
1 teaspoon cracked black pepper
Preheat the oven's broiler. Slice, peel, and pith oranges; slice crosswise into 1/4 inch rounds. Season fillets with salt. Place salmon fillets on broiling pan. Place the pan of fillets 4 to 6 inches from heat. Cook for 15 minutes under the preheated broiler, or 10 minutes per inch of thickness. Remove from broiler just before they are cooked through. Sprinkle with vinegar. Arrange orange rounds on top. Sprinkle with green onions and cracked black pepper. Broil 1 minute longer. Serves 4.
Orange Kissed Chicken
1 (4 pound) chicken, cut into pieces
1 tablespoon oil
3 onions, thinly sliced
1/2 cup chicken broth
1/3 cup orange juice
salt and pepper to taste
In a large skillet, heat oil over medium-high heat. Add chicken pieces and sauté for 5 minutes, until lightly browned. Add onions and sauté for 2 minutes more. Add juice, broth, salt and pepper. Stir all together. Cover skillet and reduce heat to low. Let simmer for 45 minutes or until chicken is cooked through and juices run clear. Serves 4.
Orange Vinaigrette
1/2 cup balsamic vinegar
2/3 cup extra virgin olive oil
1 orange, juiced
2 tablespoons orange zest
2 tablespoons coarse-grained mustard
In a medium bowl, whisk together the balsamic vinegar, olive oil, orange juice, orange zest and mustard. Use immediately, or store in the refrigerator for up to one week. Great on mixed greens or on chicken or seafood salad.
Hot Cranberry-Orange Punch
2 quarts cranberry juice cocktail
3 cups orange juice
1/4 cup brown sugar
2 tablespoons fresh lemon juice
1 pinch salt
2 (3 inch) cinnamon sticks
In a 4 quart or larger slow cooker, combine the cranberry juice, orange juice, white sugar, brown sugar, lemon juice, salt and cinnamon sticks. Stir to dissolve sugar. Cook on high for 4 to 6 hours. Turn heat to low and keep warm for serving. Or heat on stove in saucepan. Simmer, covered for 30 minutes before serving. Serves 10-12.
Orange Tea Bread
2 cups all-purpose flour
1-1/2 teaspoons baking powder
1 teaspoon baking soda
1/2 teaspoon salt
2/3 cup non-fat plain yogurt
2/3 cup sugar
2 large eggs (egg substitute optional)
3 tablespoons melted unsalted butter
1 tablespoon grated orange zest
Syrup
1/2 cup orange juice
1/4 cup sugar
Preheat oven to 350 degrees. Grease an 8-1/2″x4-1/2″x2-5/8″ loaf pan. Line pan with wax paper or parchment and set aside. Sift flour, baking powder, baking soda and salt into a bowl. In a separate bowl, whisk together yogurt, sugar, eggs, butter and orange zest. Add liquid ingredients to dry ingredients, and stir mixture until well combined. Transfer batter to loaf pan, smoothing top, and bake in oven for 45 to 50 minutes, or until skewer inserted in middle comes out clean. While the bread is baking, combine orange juice and sugar in a saucepan. Bring mixture to a boil over moderate heat while stirring, and simmer for 1 minute. Keep syrup warm. Make holes in top of bread with a thin wooden skewer and drizzle with syrup. Let stand in pan until cool. Makes 1 loaf.
Whole Orange Liqueur
3 oranges, unpeeled, cut into wedges
½ lemon
3 whole cloves
3 cups vodka
1 c. sugar syrup
Combine fruit, cloves and vodka in jar. Vodka should cover fruit. Steep 10 days. Strain and filter. Add sugar syrup and mature 3-4 weeks. Makes 4 cups. Note: Sugar syrup is made from 1 cup of sugar and ½ cup of water. Bring to a boil, then cool. You will have 1 cup of syrup.
Orange Peel Liqueur
Peels only from 4 large oranges, scraped and cut into chunks
3 cups vodka
1 c. sugar syrup, see note
Remove all traces of white from orange peels. Mix peels and vodka and steep 2-3 weeks. You can use more peels for stronger flavor. Strain and filter and add sugar syrup. Let mature a week. Makes 4 cups. Note: Sugar syrup is made from 1 cup of sugar and ½ cup of water. Bring to a boil, then cool. You will have 1 cup of syrup.
Orange Beef Sauce
1-1 ½ lbs. lean ground beef (turkey or chicken would also work)
1 T. olive oil
1-2 garlic cloves, minced
½ c. chopped onion
¼ c. grated carrot
½ c. orange juice
1 c. beef, chicken or vegetable stock
½ t. caraway seeds
½ t. orange peel
1 T. brown sugar
1 T. vinegar
salt and pepper to taste
¼ c. water
2 T. cornstarch
Brown meat in oil until no longer pink. Drain and place in Dutch oven with the vegetables Cook until onions are tender. Add remaining ingredients, except water and cornstarch and simmer, covered, 30-60 minutes. Five minutes before serving dissolve cornstarch in water and add to sauce to thicken. Cook until sauce is thickened and bubbly. Serve over pasta.
Citrus Sugar
1 c. sugar
1 T. orange, lemon, lime or tangerine peel
1/2 t. cinnamon
1/2 t. nutmeg
1/8 t. allspice
Mix all ingredients and place in pie pan. Place in a preheated 200 degree oven for 15 minutes, stirring every 5 minutes. Cool sugar before storing in airtight jar or you can powder the sugar in a blender for 10 seconds or so before storing. Use in tea, on sugar cookies, on toast and bagels or with fresh fruit and yogurt.
Note: you can also make a citrus mint variation by combining sugar with citrus peel and 1 tablespoon dried mint leaves, omitting other flavorings. This sugar is great in lemonades and iced teas.
Orange and Oatmeal Scones
2 1/2 cups flour
2 cups rolled oats
1 cup sugar
1 teaspoon salt
1 tablespoon baking powder
1/2 teaspoon baking soda
1/2 cup very cold, unsalted butter – cut into chunks
1 egg
1/2 cup orange juice
2 t. grated orange peel
1 cup raisins – plumped and well dried
Glaze
milk, sugar, orange zest
Line a large baking sheet with parchment paper (double two sheets if you have them – one inside the other). Preheat oven to 425 F. In a large bowl, place flour, oatmeal, sugar, salt, baking powder, baking soda and mix together. Cut or rub in butter to make a mealy mixture. Stir in egg and orange juice. Add orange peel and raisins. Mix to make a soft dough. Turn out onto a lightly floured board and knead for a few minutes. Roll or pat out into a thickness of 1/2 inch. Using a serrated cookie cutter cut into disks or rounds. Brush with milk and sprinkle with sugar and orange zest. Bake until nicely browned – about 14 minutes. Makes about 24.
Chocolate-Orange Scones
1 1/2 c. baking mix, like Jiffy or Bisquick or homemade
1 T. grated orange peel
3/4 c. heavy cream
1/2 c. milk chocolate chips or 3 oz. milk chocolate, chopped
Combine baking mix and orange peel in medium bowl. Stir in cream to make a soft dough that forms into a ball in the bowl. On floured surface gently knead in chocolate and press or roll dough to 3/4- inch thickness. Cut into 2 1/4 -inch rounds, re-rolling scraps. You should get 8. Place on and ungreased cookie sheet and bake in a preheated 425-degree oven for 8-10 minutes.
Double chocolate version: Knead 3 tablespoons of cocoa into dough with the chocolate chips.
Orange and Chocolate Mini Cheesecakes
8 chocolate graham crackers
3 T. butter, melted
2 (8 oz.) cream cheese, softened
½ c. sugar
2 t. orange zest
2 t. vanilla
2 eggs
4 or 5 mandarin oranges
4 T. sugar
3 T. water
Line 12 muffin tins with paper liners. Set aside. Crush graham crackers into crumbs- you should end up with about a cup of crumbs, or a bit more. Place crumbs in small mixing bowl. Drizzle the melted butter over the crumbs, and toss to distribute the butter evenly. Spoon a rounded tablespoon of the crumb mixture into each of the paper lined muffin tins. Press firmly on the crumb mixture. I used the bottom of a small glass to press the crumb mixture down. Set aside. Beat together the cream cheese, sugar, zest and vanilla for 1 minute with electric mixer. Beat in the eggs until just mixed in. Divide this mixture in the muffin tins, filling each 3/4 full. Bake 25 minutes at 325 degrees. While cheesecakes are baking, prepare oranges. Peel oranges and break apart into segments (sections). You will need 36 segments in all. In small pan, boil together sugar and water for two minutes. Place orange segments in a small bowl and pour the sugar syrup over them, tossing gently to coat. Set aside to cool down. Place three orange segments on top of each cooled down cheesecake. Makes 12. Serves 6.
Candied Orange Peel
2 large oranges ( you can also use 1 grapefruit or 3 lemons)
¾ c. water
¾ c. sugar, plus extra for rolling
3 T. light corn syrup
Remove peel from fruit using a sharp knife. Try to get the peel off in 4 pieces. Cut the peel into ¼-inch wide strips. Place peel in a pot with cold water and bring to a boil. Boil 1 minute, drain and rinse under cold water. Repeat process 2 more times. Return to pan with fresh water and boil 15 minutes. Drain and pat dry. Bring ¾ c. water and ¾ c. sugar to boil in sauce pan with the corn syrup. Boil 2-3 minutes and then add the peel. Simmer, stirring occasionally until all but a spoonful of the syrup is left. This should take about 10 minutes. On a wax-paper lined baking sheet sprinkle 1 cup of sugar and arrange the peels on top of the sugar. Toss the peels around until cooled adding more sugar if needed. Place peels on a drying rack for 24 hours before storing. Once dried you can also dip one end of the peels in dark chocolate. Makes ½ pound.
Dried Orange Zest
I love to use orange zest in a lot of recipes, but I don't always have fresh oranges around to zest. I dry my own, so I always have orange zest handy. It's easy to do. You don't need a dehydrator, but you can use one, if you have one. You can save the entire peel from thin-skinned oranges, like mandarins or temple oranges. For oranges with a thick, white pith, use a peeler to remove the peel in strips- leaving as little of the white portion on them as possible. Place in a single layer in a basket. Air circulation helps them to dry faster. If you pile them up, you risk them getting moldy before they dry. Leave room for air circulation. You can also leave them on a tray in a single layer. When the peels are brittle, break into smaller pieces and grind into a powder. A spice/coffee mill works well. A blender works fine, too. I have tried to powder them up in several types of food processors and the peels seem to get wedged between the blades and the sides of the work bowl. Once they are powdered up, I use a fine strainer to get out any larger pieces. To be safe, just in case they aren't completely dry, I put my zest in a freezer container and store in the freezer. The freezer helps the zest to retain its flavor and color longer, too. Better to use organic oranges, if you can.