Broccoli and Cauliflower Salad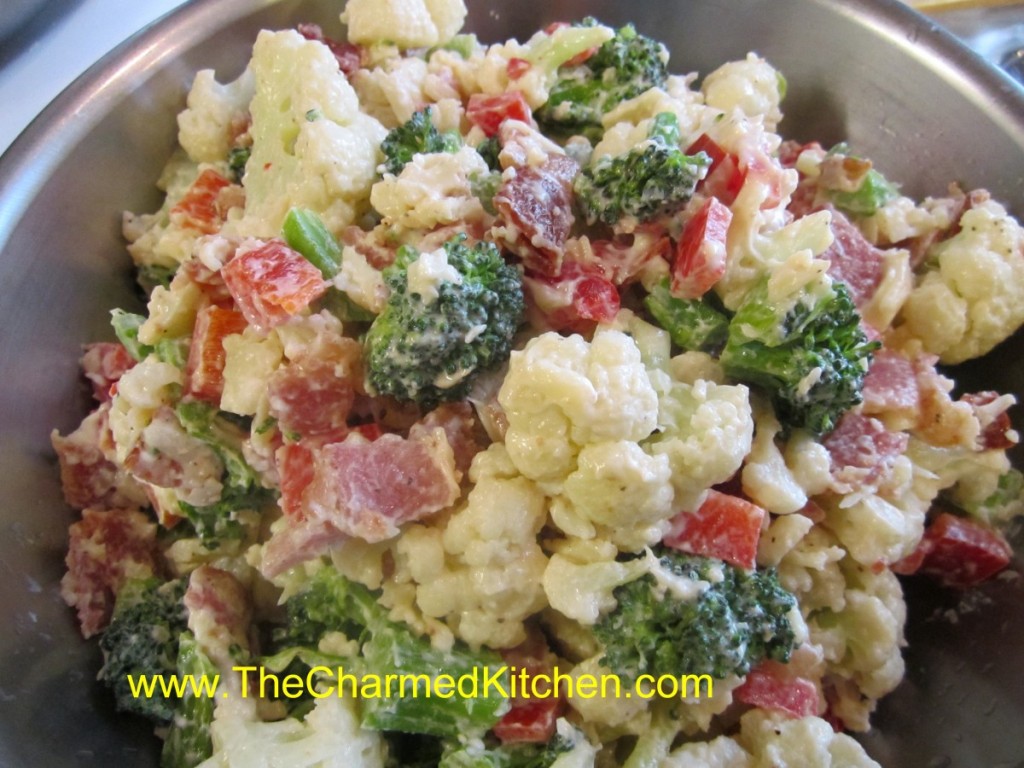 I make broccoli salad pretty often, but sometimes like to switch it up a little by adding cauliflower. The result is a salad that has a great mixed of flavors, colors and textures. The addition of bacon also adds a wonderful smoky flavor. Certainly, feel free to omit the bacon for a vegetarian salad. With or without the bacon, this is a great salad for the warmer days ahead.
Broccoli and Cauliflower Salad
4 c. cauliflower, broken into bite- sized pieces
2 broccoli crowns, cut into bite- sized pieces
1 can water chestnuts, drained and sliced
1 sweet pepper, seeded and chopped
1 c. shredded cheese, optional
8- 10 slices of bacon, cooked and chopped
1/2- 3/4 cup of mayo, adjust to your preference
salt and pepper to taste
Steam the cauliflower and broccoli until just tender/crisp. About 5 minutes in a microwave steamer, 6 minutes in a conventional steamer. Place in a bowl to cool down then combine with remaining ingredients and stir to combine well. Adjust seasonings, if needed. Serves 6-8.