Frozen Mocha Cheesecake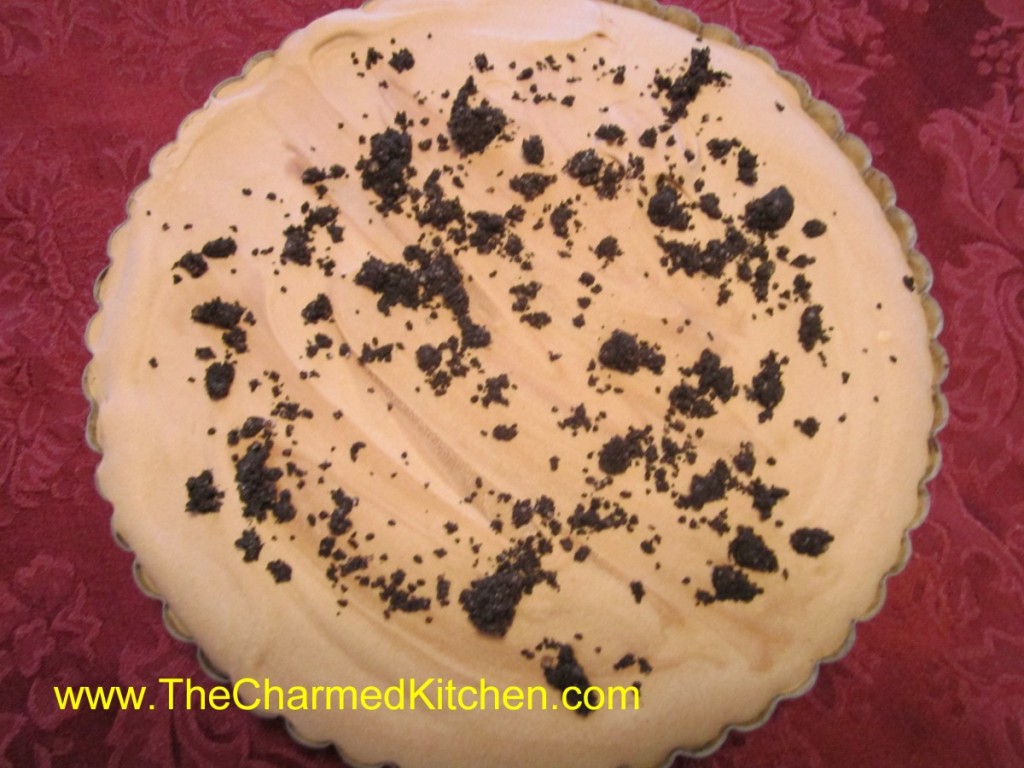 If you want a really tasty dessert that requires no baking, this one just might do it for you. Rather than being baked, this cheesecake is prepared, then frozen. Because it is made ahead of time and frozen, you can keep it on hand for when you need a dessert.
You can make one large cheesecake, or you could also make smaller, individual serving cheesecakes, in ramekins.
It also pairs chocolate with coffee- a classic combination. The crust is normally made with chocolate cookies- I used chocolate graham crackers for the crust. They worked great.
Great dessert for hot weather. Who am I kidding? I would want this even if there was a blizzard.
I taught a cheesecake class last night and served this cheesecake to the class. Everyone loved it. It has a rich, creamy texture and plenty of flavor.
Frozen Mocha Cheesecake
1 ¼ c. chocolate cookie crumbs
¼ c. sugar
¼ c. butter, softened
8 oz. cream cheese
1 (14oz.) can sweetened condensed milk
2/3 c. chocolate syrup
2 T. instant coffee crystals
1 t. hot water
1 c. whipping cream, whipped
Combine crumbs, sugar and butter and press into 9-inch springform pan. Chill. Beat cheese until fluffy and beat in milk. Stir in syrup and dissolve coffee in water. Add to cheese mixture and fold in whipped cream. Pour into prepared crust and freeze until solid, at least 6 hours. Garnish with additional cookie crumbs if you like or with shaved chocolate. Keep leftovers frozen and use within a few weeks for best flavor.