Venetian Cabbage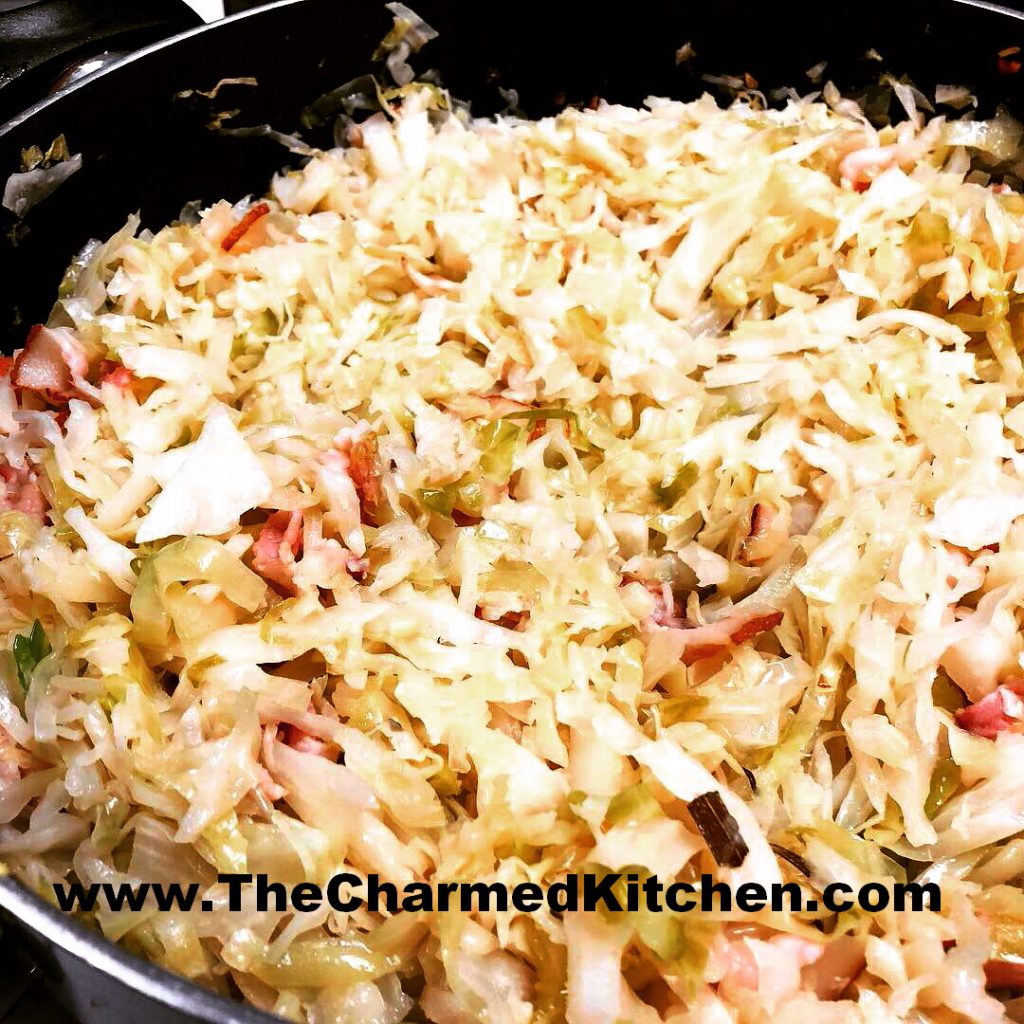 This Italian-inspired recipe really elevates the humble cabbage.
I love cabbage in all sorts of dishes. Maybe it's my Eastern European roots. I really love it prepared this way.
Smokiness from the pancetta and a hint of rosemary and garlic really makes this dish sing. I made it recently, but didn't cook it as long as the original recipe called for. I think I prefer it less cooked. The cabbage retained some crispness. My best advice is to taste this dish as it cooks to see how "done" you like it.
If you are looking for an easy and tasty way to prepare cabbage, try this recipe for Venetian Cabbage. I think you will be pleased.
Venetian Cabbage
1/2 c. minced pancetta (Italian bacon) or thick bacon
4 cloves garlic, minced
pinch of rosemary, minced- I used a bit more
1 T. olive oil
2 1/2 lbs. green cabbage, trimmed and shredded
1/2 c. chicken stock or white wine
Cook bacon, garlic and rosemary and oil in saucepan until mixture starts to sizzle. Stir in the cabbage, tossing to coat well. Cook, covered, over low heat for an hour, or a little less, adding the stock or wine a little at a time. Add salt to taste before serving. Serves 6.