Barbecue Pinto Beans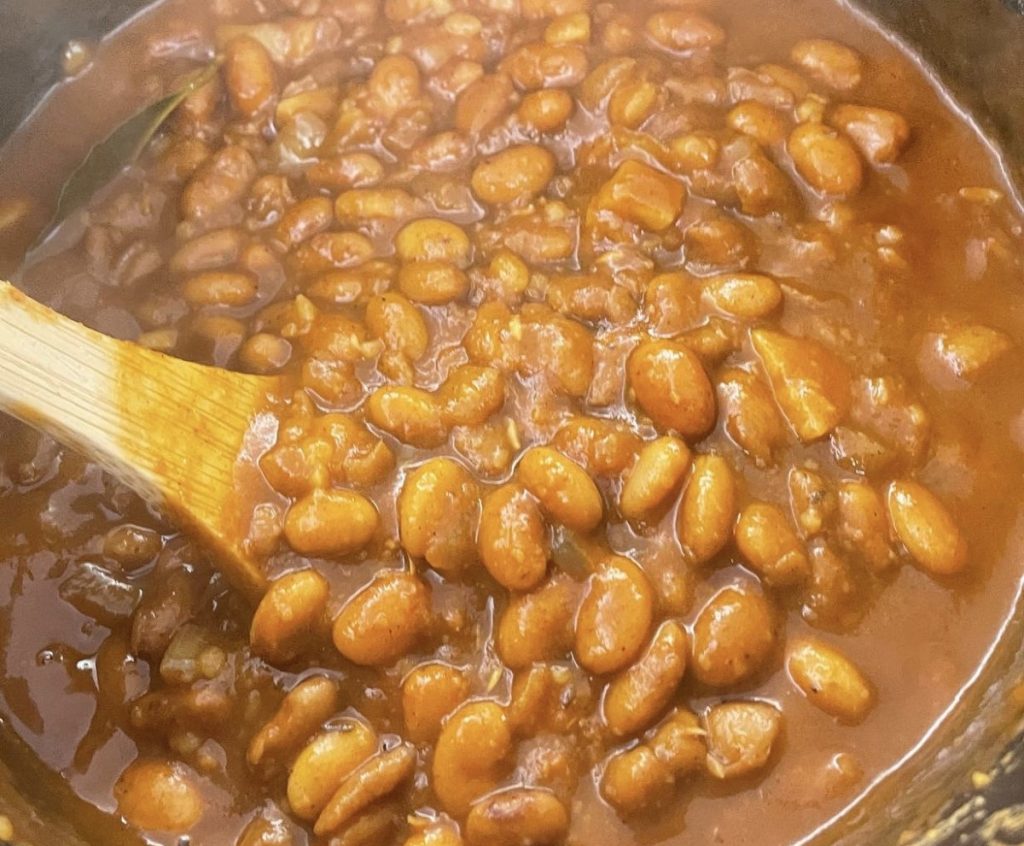 We made this recipe in class the other night. Everyone liked it. With the Labor Day weekend fast approaching, it would make a great side dish for your holiday meal. It really is simple. Once the pinto beans are cooked and tender, you add the rest of the ingredients and let them simmer together until the flavors blend. You could use a slow cooker, if you like.
This recipe doesn't call for any meat. You could certainly add some bacon, if you like. So here is the recipe. Enjoy!!
Barbecued Pinto Beans
1 lb. dried pinto beans
1 onion, chopped
5 cloves minced garlic
1 bay leaf
3/4 c. ketchup
1/3 c. packed brown sugar
1/4 c. spicy mustard
2 T. chili powder
2 T. Worcestershire sauce
1 T. paprika
2 t. hot pepper sauce
1 1/2 t. dried thyme
Rinse beans and place in a large pot. Cover with cold water and bring to a boil. Boil 5 minutes and remove from heat. Allow to stand 1 hour. Drain and return beans to pot. Cover with fresh cold salted water and bring to a simmer. Cook, covered, until beans are tender, about 1 hour. Drain and return to pot with remaining ingredients adding a cup of water. Bring mixture to a simmer and cook over low heat, covered 30 minutes or longer or until mixture is thickened and flavors have blended. Add more water if needed. Season with salt to taste. Serves 6-8.
Note: After the beans are tender you can throw the whole dish into a slow cooker and let it simmer for 1- 2 hours.