Spelt Waffles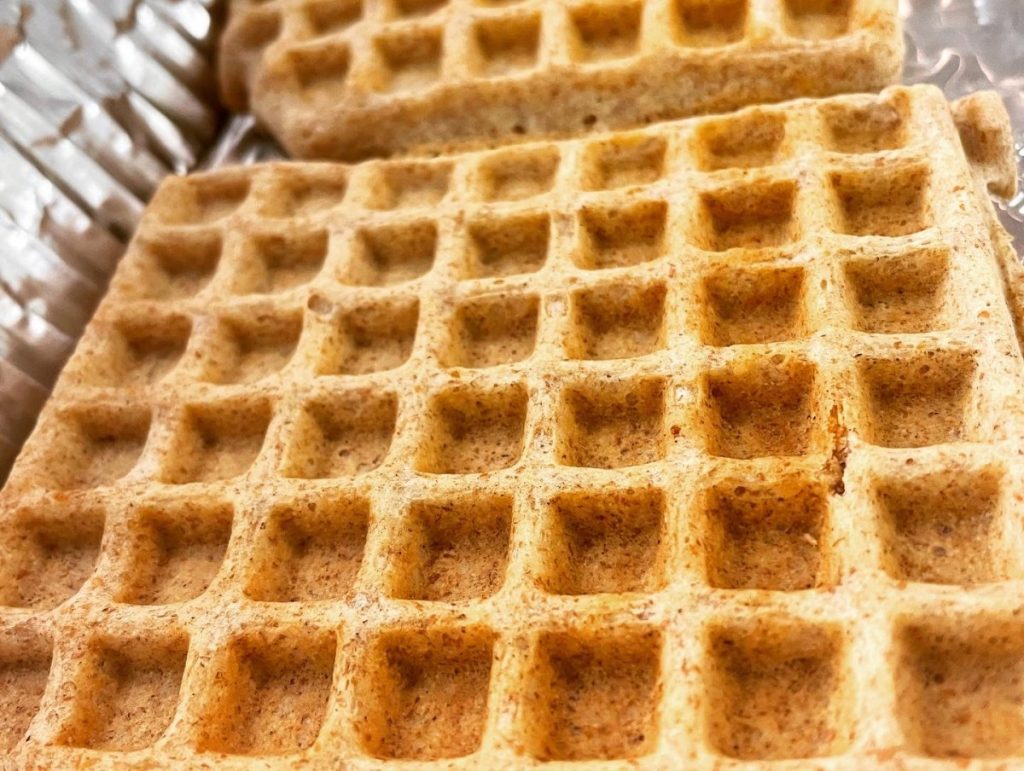 In class last week we were making waffles. One of the waffles we made were spelt waffles. Spelt is a whole grain that has an almost nutty flavor. They were a big favorite in class that night. They work great for breakfast and brunch. They would also be a nice base for chicken and waffles. If you haven't cooked with spelt flour before, I think you will be pleasantly surprised. While it is a whole grain, it has a lighter texture and flavor that whole wheat. Spelt is a close relative of wheat flour. It has a soft texture when baked making a great choice when you want a whole- grain product with a tender "white flour" texture to it.
Spelt Waffles
2 1/4 cups spelt flour
1 tablespoon baking powder
1/4 teaspoon salt
2 eggs
1 cup milk
3/4 cup club soda – we used hard seltzer in class.
1/4 cup oil

Preheat your waffle iron. Mix the dry ingredients on a large bowl. Then whisk in all the wet ingredients until smooth. Scoop the batter onto the waffle iron and close. Cook for 2-5 minutes, than repeat. Make 12- 4 inch waffles.