Aunt Josie's Clam Chowder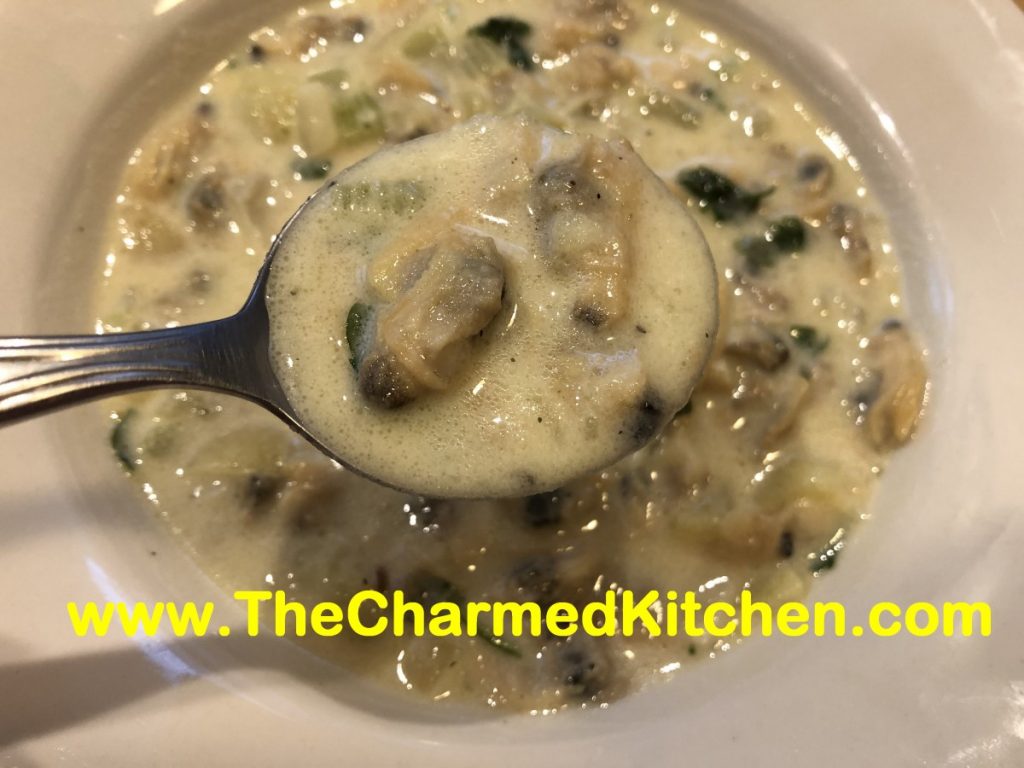 It is clambake season around here and it seemed like a great time to share this recipe. Aunt Josie's clam chowder is a favorite of mine. I have loved it from the first time I had it. It is pretty easy to make and full of flavor. We have it at every family clambake.
You have the option of adding some stock or water at one point. I sometimes have seafood stock in the freezer, but a bottle of clam juice would work great, too.
So here is the recipe. I hope you enjoy it as much as I do.
Aunt Josie's Clam Chowder
2 T. butter
1 onion, chopped
1 rib celery, chopped
2-3 small potatoes, cubed
1 c. water or stock
2 (10 oz.) cans clams, undrained*
1 T. butter
2 T. flour
2 c. milk – I use half and half
salt and pepper to taste
Sauté onions and celery in butter until tender, but not browned. Add potatoes and water or stock and cook, covered until potatoes are tender. Stir in clams and set aside. In another saucepan, combine butter and flour over low heat and stir in milk, stirring to make a white sauce. Cook mixture until it thickens and starts to bubble. Add it to the clam mixture and adjust seasonings. Bring to a gentle simmer. I added some parsley right before serving. Serves 4.
* You can also add clam meat and a little extra stock. I often buy frozen clam meat.
This post is dedicated, with love, to Aunt Josie.