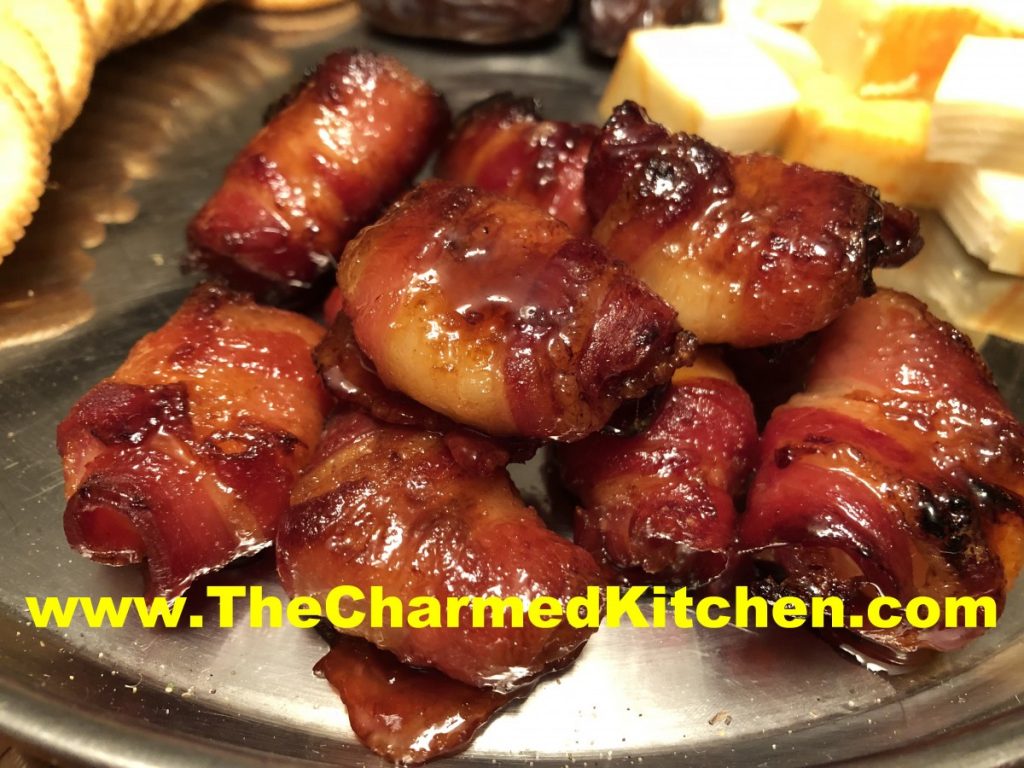 Bacon-wrapped water chestnuts are always a big hit when I make them. People can't seem to get enough of them. The combination of salty and sweet, with the smokiness of the bacon, a little heat, and the crunch of the water chestnuts is a flavor explosion.
When I make them for parties, everyone loves them. OK, not my vegetarian friends, but everyone else does. There are never any leftovers.
What is it about the smell of bacon cooking? Maybe for you, like me, it is a childhood memory. We never had bacon for breakfast during the week. Not even every weekend. But on some magical Sunday mornings, I would wake up and smell bacon cooking. No one slept in on those mornings. Mom or dad would be frying the bacon in the cast iron skillet. If we had pancakes or waffles, I would dip my bacon in the syrup on my plate.
This recipe combines some of those flavors. You can assemble them ahead of time, then just cook when you are ready. You can also cook them a day or two ahead, then reheat before serving. I have even been known to freeze them. They are easy to make, too.
So here is the recipe that I use. You can adapt it to suit your taste. Perhaps make them spicier? I hope you try them for a party soon.
Bacon-Wrapped Water Chestnuts
20 slices bacon, cut in half
40 water chestnuts, whole
Hot sauce
Maple syrup
Brown sugar
Roll ½ a slice of bacon around water chestnut and place rolls in a baking dish. Make sure the edge of the bacon is on the bottom, so it stays in place. It will save you from having to put a toothpick in each one. Cook in a 400-degree oven for 20 minutes or until rolls are well-browned. Remove from pan and drain on paper towels. Return rolls to baking dish. Drizzle with maple syrup and sprinkle with brown sugar and hot sauce. Return to oven and bake until caramelized, about 10 minutes. Makes 40.