Avocado Gelato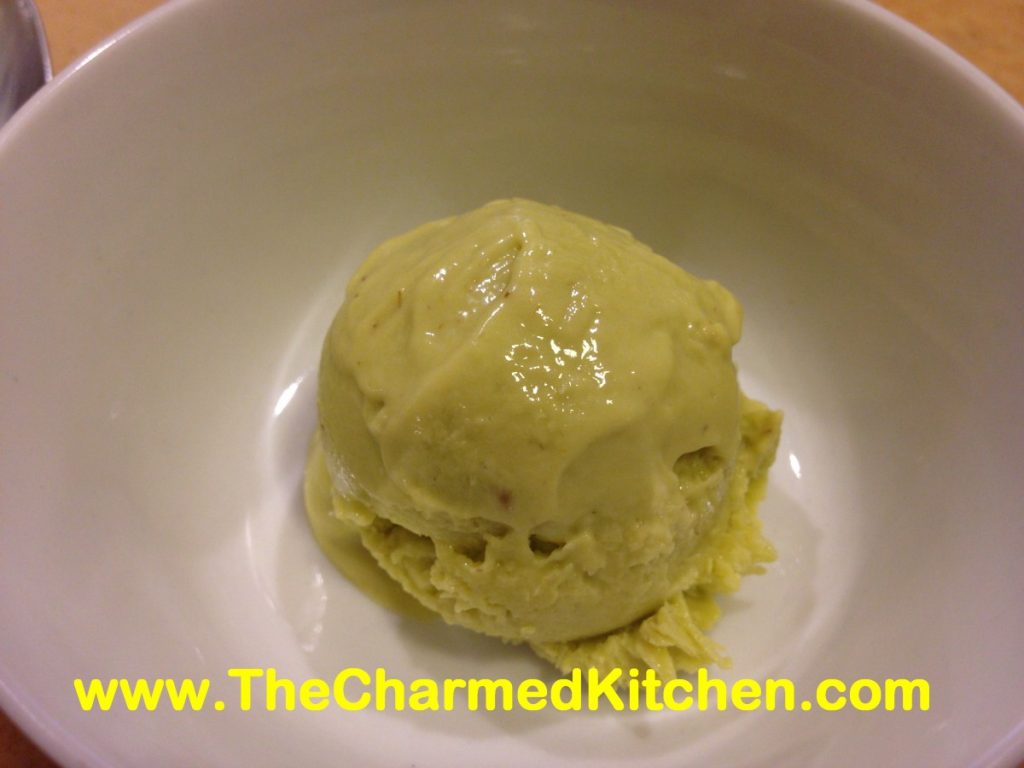 I wanted a dessert and somehow this is what I came up with. It worked out so well. The gelato is silky smooth, not too sweet and has a rich, buttery flavor.
It started awhile back, when a sweet lady gave me a dozen perfect avocados. I knew I would not be able to use them up quickly enough, so I froze some of them.
It is easy to freeze avocados. Just cut them open, remove the pit and the skins. Then just place avocado in small freezer bag or container and drizzle with a little lemon or lime juice. That will prevent the avocados from discoloring. Freeze until you want to use them.
You could, of course, use fresh avocados as well.
I just blended the gelato twice, for a creamy texture. If you have an ice cream machine, you can blend up the mixture, then freeze in the ice cream maker. Either way will give you a wonderful finished project.
Since I still have some frozen avocados, I will definitely be making this recipe again.
Avocado Gelato
3-4 avocados- you want to end up with 2 c. avocado
1 ½ c. half and half
¾ c. sugar- or to your taste
2 T. lemon juice
2 t. vanilla
Place all ingredients in a blender or food processor, then process until smooth. If you use frozen avocado, you will have something like an avocado milkshake at this point. Taste it for sweetness level. Once frozen it will taste less sweet, so keep that in mind. You could use honey to sweeten, if you prefer. Just use less. Honey is a lot sweeter than sugar. Put in the freezer. Sometime after it is frozen, you are going to want to process it again. Remove from the freezer. Let stand a few minutes to soften a little. Break into chunks and place in a food processor and process until smooth and creamy. Freeze again until ready to serve- or eat right away. Makes 1 qt.