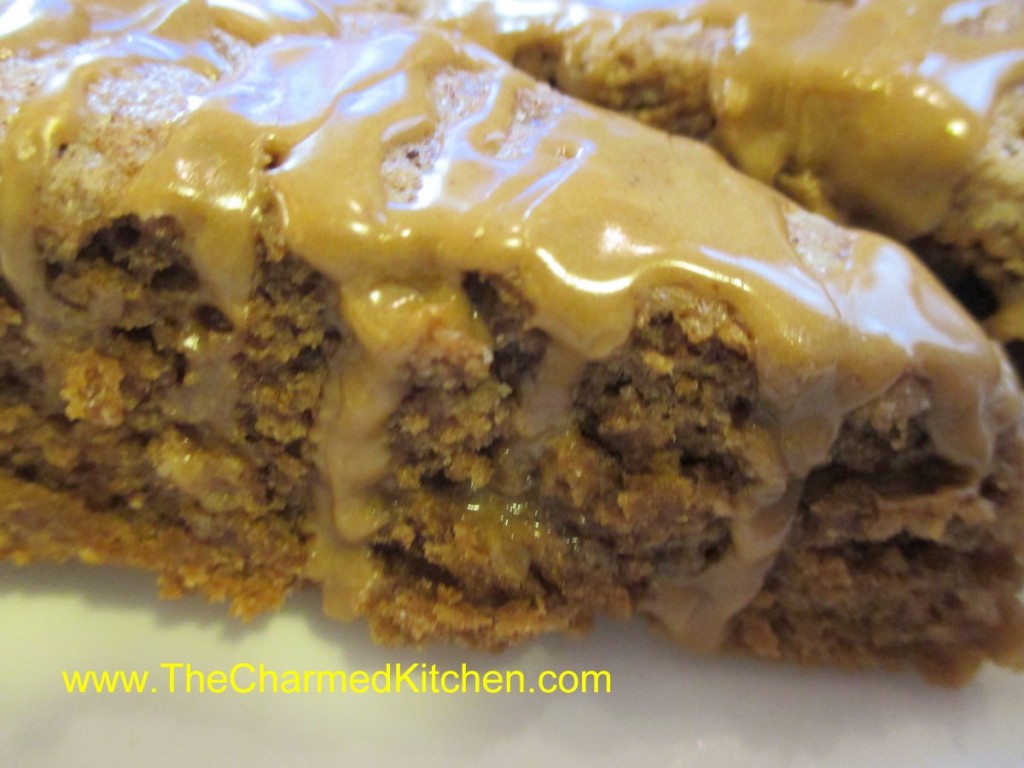 Scones should be tender, a little crumbly, and still moist in the middle. These scones are delicate, full of coffee flavor, and not too sweet. You might think of only serving scones with tea, but these are wonderful with a cup of coffee.
As with any scone, the secret is not to over work the dough. You can eat these plain or with a bit of butter or jam. I'm having mine with a cup of coffee. They really make a tasty start to the day.
When someone tells me they don't like scones, I am sure it is because they haven't had good scones. In a cooking class, one of the students said she only had scones once, and they were heavy and dry. I encouraged her to seek out better scones. I think these would win her over.
Cinnamon Coffee Scones
2/3 c. half and half
2 T. instant coffee powder or espresso powder
1 t. vanilla
1 egg
2 1/4 c. flour
1/2 c. sugar
1 T. baking powder
1 t. cinnamon
1 t. salt
1/2 c. cold butter
1 T. half and half, for brushing the scones
2 T. cinnamon sugar, for sprinkling on the scones
Coffee Cinnamon Glaze- recipe follows
In microwave safe container combine half and half with the coffee powder and heat 30 seconds or so. Stir to dissolve coffee and cool down before using. Heat oven to 400 degrees. Add vanilla and egg to cooled coffee mixture and beat until smooth. Set aside. Combine dry ingredients in a mixing bowl and cut in butter until mixture resembles coarse crumbs. Some small pieces of butter can still be visible. Stir in coffee mixture and mix gently until a soft dough forms. At this point you are supposed to press the dough into an 8-inch circle on a baking sheet. To get a really neat circle use an 8-inch cake pan. Sprinkle the pan with a little flour and put the dough in the pan. Press the dough into the pan. Turn the cake pan over onto an ungreased baking sheet. Do this part fast. Slam it down and then remove the cake pan. You will have a perfect 8-inch circle of dough. Use a sharp knife to cut the dough in half. If the dough is too sticky sprinkle the top with a little more flour. Cut in half again and then 2 more times. You will have eight wedges of dough forming 8 scones. Pull dough apart slightly using a spatula. They grow a lot when baking and this will give them more room to expand. Brush with the extra half and half and sprinkle with the cinnamon sugar. Bake for 20 minutes or until they spring back when touched lightly. Make glaze and drizzle over the warm scones. Makes 8.
Coffee Cinnamon Glaze
2 T. half and half
2 t. instant coffee powder or espresso powder
1 t. cinnamon
1 c. powdered sugar
Heat half and half and coffee powder together in microwave safe container for 10 seconds. Stir until smooth. Stir in cinnamon and powdered sugar until smooth and drizzle over the scones.