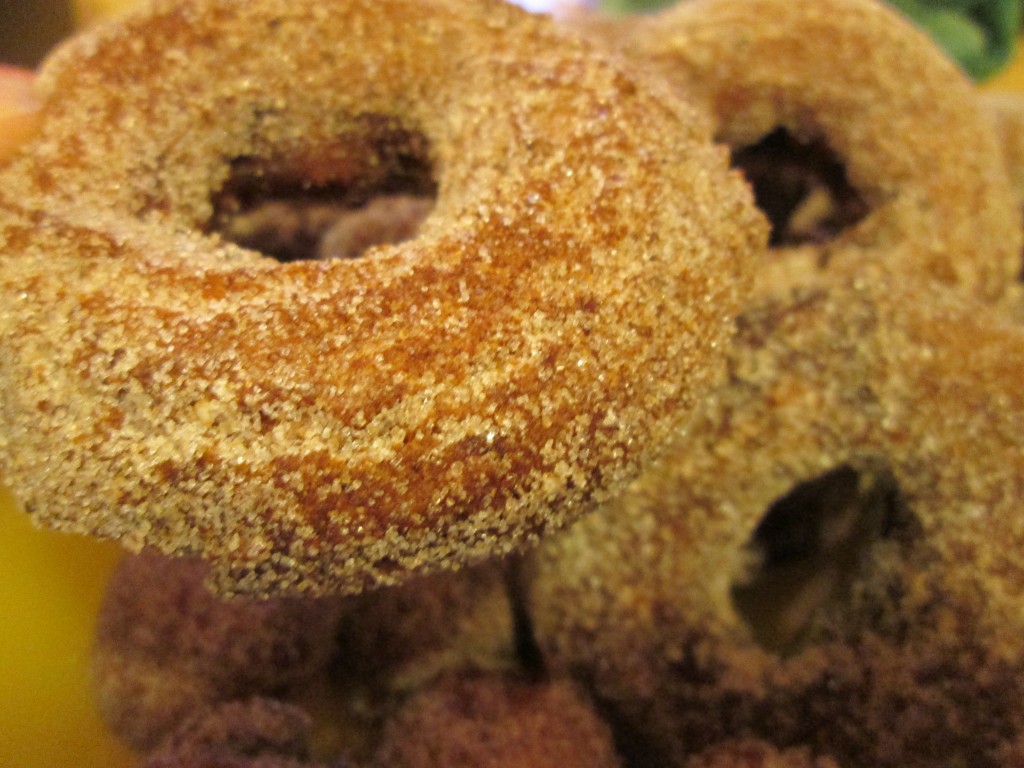 If you want homemade doughnuts, you can't much easier than these Maple Bacon Doughnuts. They are a cake-style doughnut. That means baking powder is used to leaven the doughnuts, not yeast. You can mix up a batch of dough in just a few minutes.
You do need to let the dough chill before frying, so allow time for that.
The sweetness from the maple syrup pairs so well with the smoky bacon. Once the doughnuts are fried, I like to roll them in cinnamon sugar, but you can dust them with powdered sugar, or even make a powdered sugar glaze.
Maple Bacon Doughnuts
3 c. flour
1 T. baking powder
2 t. cinnamon
1 t. salt
1/2 t. grated ginger
2 eggs
1/2 c. sugar
1/2 c. maple syrup
1/3 c. buttermilk
1/4 c. melted butter
1 c. cooked, crumbled bacon
oil for deep frying
cinnamon sugar
Combine dry ingredients and set aside. In another bowl beat together eggs, sugar and syrup until well mixed. Stir in buttermilk and butter then stir in dry ingredients and bacon. Do not over mix. Chill dough at least a couple of hours before using it. Overnight is better. When ready to use, heat oil to 375 degrees. While oil is heating roll dough out, on a floured surface, 1/2 inch thick, and cut out with a doughnut cutter. Fry several at a time for 1 minute per side. Drain on paper towels. Roll warm doughnuts in cinnamon sugar. Re-roll scraps. You will end up with about 18 doughnuts and 18 doughnut holes