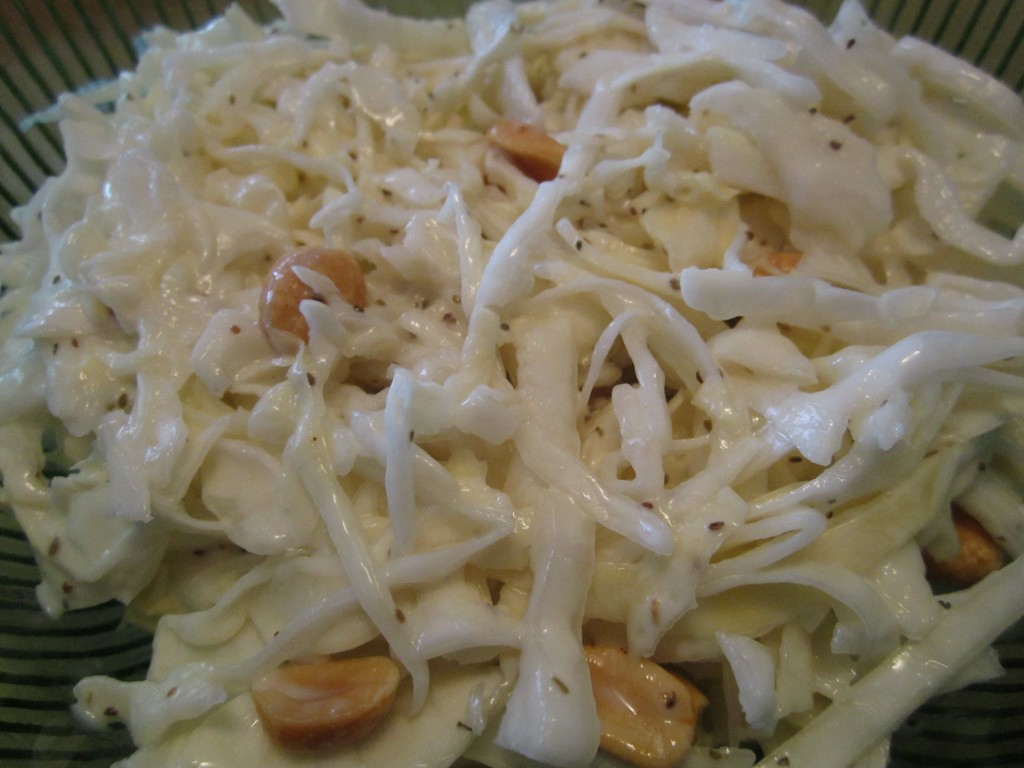 I love cole slaw and enjoy it both as a side salad or on sandwiches. I was making cole slaw and decided to add some peanuts. I enjoyed the crunch they added to the dish. I must confess, if I had cashews I would have used them instead, but the peanuts were great, too. This salad would make a nice addition to your holiday menu.
Nutty Cole Slaw
6-8 cups finely sliced cabbage
2/3 c. mayo, you can add a little more if you like- I don't like a lot of dressing on mine
1/4 c. cider vinegar
1/4 c. sugar
1 t. celery seeds
1/2 c. peanuts, or more
Place cabbage in mixing bowl. In a small bowl combine the rest of the ingredients, except the peanuts, and stir until smooth. Pour over the cabbage and toss to coat. Chill. Add peanuts just before serving.