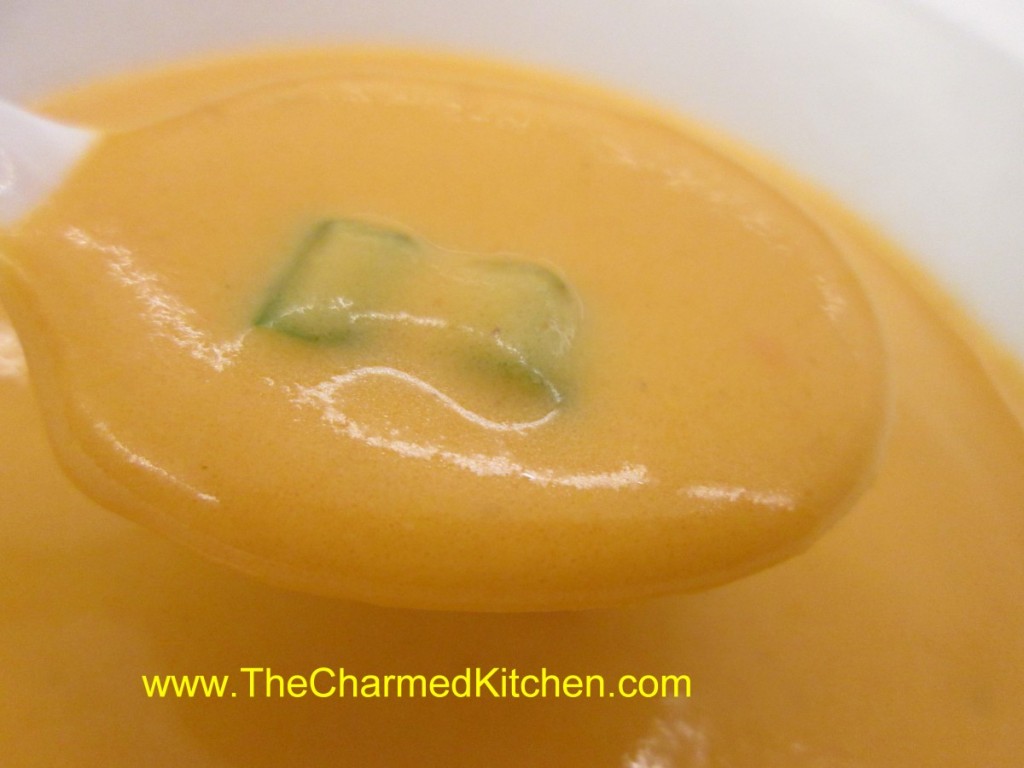 My goddaughter was in town for an unexpected visit. It is always a joy to spend time with her. I was planning dinner for us and wanted to make it special. Gwen is vegan, and this peanut soup came to mind as a perfect first course.
It's a simple soup with a creamy texture and just a hint of heat. You could make it spicier, of course. Gwen likes spicy foods, so I knew she would like it. She even added extra hot sauce to hers.
If your only experience with eating peanut butter is on a sandwich or in cookies, you might be surprised at just how good this soup tastes. I have made it with almond butter, but still prefer it made with peanut butter. This is a vegan recipe, but you could use chicken stock, if you like. It freezes well, too.
Peanut Soup
2 c. chopped onions
1 T. oil
cayenne pepper to taste
1 t. grated fresh ginger
1 c. chopped carrots
1 c. chopped sweet potatoes
1 c. chopped white potatoes
5 c. vegetable stock or water
1 c. tomato sauce
1 c. smooth peanut butter
1 T. sugar, optional
1 c. chopped green onions
Sauté onions in oil until tender. Add seasonings and carrots and sauté 3 minutes more. Add potatoes and stock and simmer until vegetables are tender. Puree soup in blender in batches until smooth. Return to pot and add tomato sauce and peanut butter. Add sugar if soup is not sweet enough. I never add the sugar, but some people do. Warm gently and serve with green onions on top. You could also top with chopped peanuts, for a little crunch. Serves 6-8.
I've been sprouting seeds and loving it. Made a tasty stir fry with some pea pods I had in the freezer, onions, sweet peppers and pea sprouts. It ended up tasting pretty darn good. I find when I stir fry veggies I eat more of them. More than a side dish, I can almost make a meal out of them served over rice or pasta.
Pea Sprout Stir Fry
2 T. oil
 1 onion, sliced thin
1 garlic clove, chopped
2 c. pea pods, fresh or frozen
2 c. pea sprouts*
1 c. sliced sweet pepper
1 T. soy sauce, or to taste
 1 T. hoisen sauce
1 t. sesame oil
hot pepper sauce to taste
In skillet or wok heat oil and stir fry onion over high heat until wilted. Add garlic and pea pods and stir fry 2 minutes longer. Add pea sprouts and peppers and stir fry a few minutes longer, just until sprouts are tender. Add seasonings and serve. I like this over rice. 3-4 servings.
* If you don't have fresh pea sprouts, mung bean sprouts would also work in this dish.